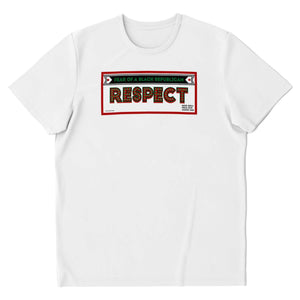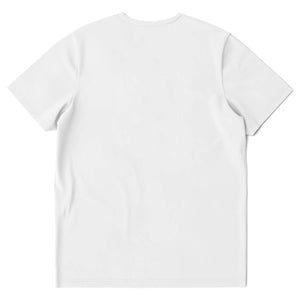 FEAR OF A BLACK REPUBLICAN - "RESPECTIBILI-TEES" COMIC, ISSUE #4 - Designed by SOUL BE IT! 
THE STORY BEHIND THIS DESIGN:  ISSUE #4 of "RESPECTIBILI-TEES", a comic cover collection inspired by the work of Pop Art legend Roy Lichtenstein.  This piece was directly inspired by the people's need for tangible change that can be seen and felt, and critically thinking about who and what is best for them and their future in this world!  Free your mind and your ass will follow!  Sometimes freeing your mind means stepping outside your comfort zone and exploring new and different ways of thinking and believing.  It can also inspire you to demand the change that is so often promised, but never delivered…..
UNIQUE, IN HOUSE, CUSTOM DESIGN for "RESPECTIBLI-TEES" BY SOUL BE IT!
SPECIFICATIONS:  This unisex essential tee fits like a beloved favorite.
Featuring a crew neck, short sleeves, and a premium 100% polyester fabric with a cotton handfeel, and high definition printing that won't fade after washing.
100% polyester
Crew neck
Premium polyester knit 190gsm jersey
High definition printing
Regular fit
| Inches | XS | S | M | L | XL | 2XL | 3XL | 4XL |
| --- | --- | --- | --- | --- | --- | --- | --- | --- |
| 1/2 Chest 1" below armhole | 18½ | 19½ | 20½ | 21½ | 22½ | 23½ | 24½ | 25½ |
| Body length: from h.p.s. | 27½ | 28½ | 29½ | 30½ | 31½ | 32½ | 33½ | 34½ |