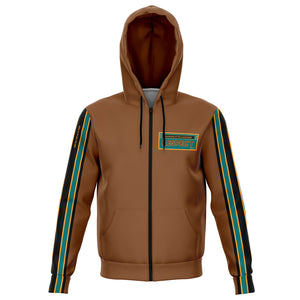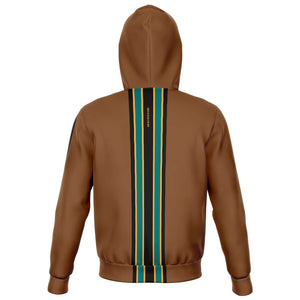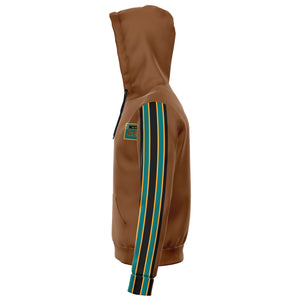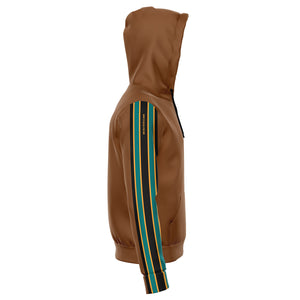 MESSAGE FROM THE ANCESTORS- RESPECTIBILI-TEES COMIC COVER, ISSUE #22 - Designed by SOUL BE IT!

THE STORY BEHIND THIS DESIGN: ISSUE #22 of "RESPECTIBILI-TEES", a comic cover collection inspired by the work of Pop Art legend Roy Lichtenstein. Who are we? Where do we come from? What are our true origins of existence? These questions spark thoughts and questions of the creation story we have all come to know and believe as truth. But what if there is more than one truth? What if the 'Space Force' is very necessary. This design is dedicated to all who without a shadow of doubt has encountered something or someone from beyond!
UNIQUE, IN HOUSE, CUSTOM DESIGN for "RESPECTIBLI-TEES" BY SOUL BE IT!
SPECIFICATIONS:This unisex zip-up hoodie features a soft and durable fabric that has a cotton feel to it. The brushed fleece on the inside will make this your most comfy zip-up hoodie ever! It also comes with a visible nylon zipper front closure. Each panel is individually printed, cut and sewn to ensure a flawless graphic with no imperfections.
• 20% cotton, 75% polyester, 5% spandex
• Soft cotton handfeel fabric surface
• Brushed fleece fabric on the inside
• Nylon zipper front closure
• High definition printing colours
• Design will never peel, flake or crack

Because it's handmade for you, these hoodies require 4-8 business days before they are shipped. Orders placed before midnight will be included in the following day's batch for manufacturing.
| Inches | XS | S | M | L | XL | 2XL | 3XL | 4XL |
| --- | --- | --- | --- | --- | --- | --- | --- | --- |
| 1/2 Chest 1" below armhole | 19¼ | 20¾ | 22¼ | 23¾ | 24¾ | 25¾ | 26¾ | 27¾ |
| Body length: from h.p.s. | 25½ | 27 | 28½ | 29½ | 30½ | 31¼ | 32 | 32¾ |
| Sleeve Length | 23¾ | 25¾ | 26¾ | 27¾ | 28¾ | 29¾ | 30¾ | 30¾ |