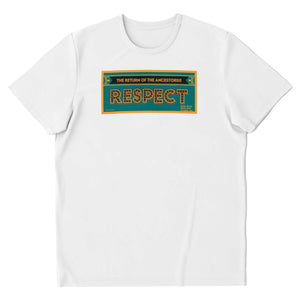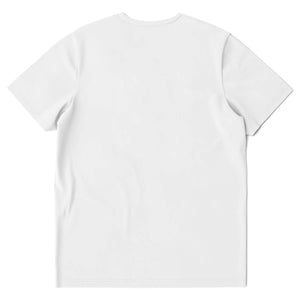 MESSAGE FROM THE ANCESTORS- RESPECTIBILI-TEES COMIC COVER, ISSUE #22 - Designed by SOUL BE IT!

THE STORY BEHIND THIS DESIGN: ISSUE #22 of "RESPECTIBILI-TEES", a comic cover collection inspired by the work of Pop Art legend Roy Lichtenstein. Who are we? Where do we come from? What are our true origins of existence? These questions spark thoughts and questions of the creation story we have all come to know and believe as truth. But what if there is more than one truth? What if the 'Space Force' is very necessary. This design is dedicated to all who without a shadow of doubt has encountered something or someone from beyond!
UNIQUE, IN HOUSE, CUSTOM DESIGN for "RESPECTIBLI-TEES" BY SOUL BE IT!
SPECIFICATIONS:  This unisex essential tee fits like a beloved favorite.
Featuring a crew neck, short sleeves, and a premium 100% polyester fabric with a cotton handfeel, and high definition printing that won't fade after washing.
100% polyester
Crew neck
Premium polyester knit 190gsm jersey
High definition printing
Regular fit
| Inches | XS | S | M | L | XL | 2XL | 3XL | 4XL |
| --- | --- | --- | --- | --- | --- | --- | --- | --- |
| 1/2 Chest 1" below armhole | 18½ | 19½ | 20½ | 21½ | 22½ | 23½ | 24½ | 25½ |
| Body length: from h.p.s. | 27½ | 28½ | 29½ | 30½ | 31½ | 32½ | 33½ | 34½ |