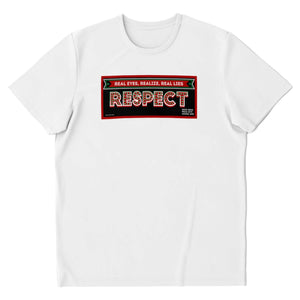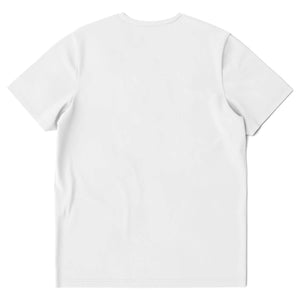 REAL EYES, REALIZE, REAL LIES – "RESPECTIBILI-TEES" COMIC COVER, ISSUE #8 - Designed by SOUL BE IT! 
THE STORY BEHIND THIS DESIGN: ISSUE #8 of "RESPECTIBILI-TEES", a comic cover collection inspired by the work of Pop Art legend Roy Lichtenstein.  Is this world a simulated reality?  Are we really low vibratory atoms manifested in physical form?  Is everything we 'know' a lie?  Wisdom and discernment dispel all myths and creates a clear unobstructed view.  This piece was directly inspired by Rap God Tupac Shakur. His words are so fitting with today's current state of the world in which information comes at us so quickly from all sides at once, and the need for all to operate with wisdom and discernment!
UNIQUE, IN HOUSE, CUSTOM DESIGN for "RESPECTIBLI-TEES" BY SOUL BE IT!
SPECIFICATIONS: This unisex essential tee fits like a beloved favorite.
Featuring a crew neck, short sleeves, and a premium 100% polyester fabric with a cotton handfeel, and high definition printing that won't fade after washing.
100% polyester
Crew neck
Premium polyester knit 190gsm jersey
High definition printing
Regular fit
| Inches | XS | S | M | L | XL | 2XL | 3XL | 4XL |
| --- | --- | --- | --- | --- | --- | --- | --- | --- |
| 1/2 Chest 1" below armhole | 18½ | 19½ | 20½ | 21½ | 22½ | 23½ | 24½ | 25½ |
| Body length: from h.p.s. | 27½ | 28½ | 29½ | 30½ | 31½ | 32½ | 33½ | 34½ |