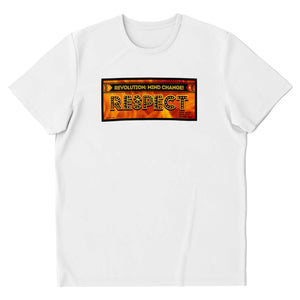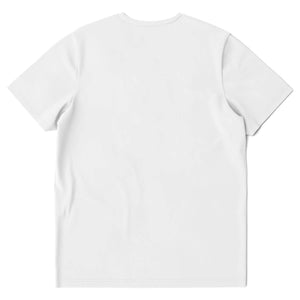 REVOLUTION WILL BE LIVE – "RESPECTIBILI-TEES" COLLECTION - Designed by SOUL BE IT! 
THE STORY BEHIND THIS DESIGN:  REVOLUTION WILL BE LIVE - This design is inspired by the poem and song by Gil Scott-Heron "The Revolution Will Not Be Televised" from his album 'Pieces of a Man'.  The song's title was a slogan made popular by the Black Panther/Black Power movements. The song is a response to the spoken word piece by the Last Poets which opens with the line "When the revolution comes, some of us will probably catch it on TV". Based on the political unrest we are seeing today, and the ability to capture it in real time, it's safe to say the REVOLUTION WILL BE LIVE!
UNIQUE, IN HOUSE, CUSTOM DESIGN BY SOUL BE IT!
SPECIFICATIONS:  This unisex essential tee fits like a beloved favorite.
Featuring a crew neck, short sleeves, and a premium 100% polyester fabric with a cotton handfeel, and high definition printing that won't fade after washing.
100% polyester
Crew neck
Premium polyester knit 190gsm jersey
High definition printing
Regular fit
| Inches | XS | S | M | L | XL | 2XL | 3XL | 4XL |
| --- | --- | --- | --- | --- | --- | --- | --- | --- |
| 1/2 Chest 1" below armhole | 18½ | 19½ | 20½ | 21½ | 22½ | 23½ | 24½ | 25½ |
| Body length: from h.p.s. | 27½ | 28½ | 29½ | 30½ | 31½ | 32½ | 33½ | 34½ |